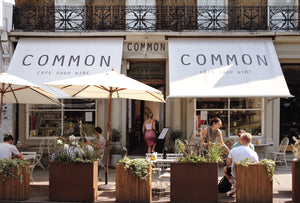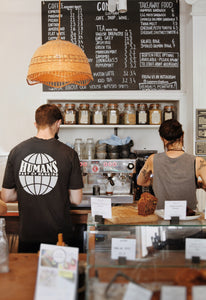 Cafe
Located in the heart of Clapham Common, our cafe prides itself on its quality and commitment to sustainability.
Open 7 days a week our cafe serves award winning locally roasted coffee from Assembly and organic cakes and pastries.
Cafe & Brunch Menu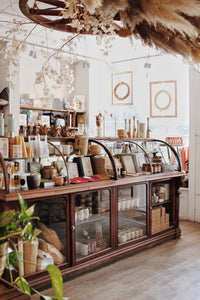 Shop
Our boutique is a hub for sustainable gifts, homewares and natural beauty products.
Situated in the beautiful surroundings of the Grade II old chemist, our range is locally sourced as well as plastic and palm oil free.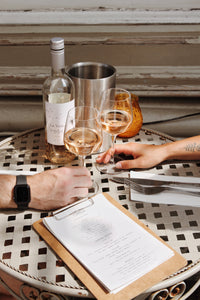 Wine & Cocktails
We are now open in evenings every day until 7pm.
Our evening menu of organic sharing boards and a drinks menu boasts a carefully curated selection of organic and vegan wines, as well as locally brewed craft beers and London distilled spirits.
Evening & Drinks menu
GIft Cards
Common Cafe Gift Card

Regular price

from £10.00
Operating Responsibly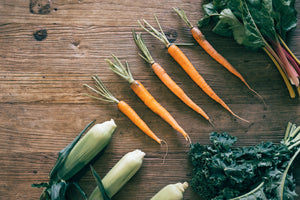 Organic + Local
Our produce is organic and as local as possible, keeping our carbon footprint and our food tasting fresh. 
Our coffee and beer is roasted and brewed less than a mile away in Brixton.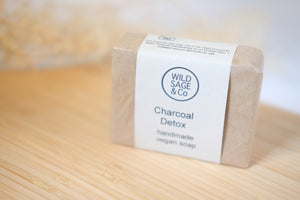 Plastic & Palm Oil Free
Our thoughtfully made homewares and lifestyle shop features sustainable products and local craftsmanship.
We scrutinise all our products and packaging to make sure no unneccesary plastic is used.
We also fully inspect the ingredients in our menu and on our shelves to ensure no unsustainably sourced palm oil is used.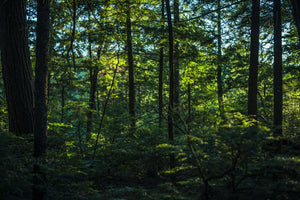 Carbon Offsetting
We continue to seek new ways of reducing our carbon footprint across our organisation. 
Any carbon we do produce we will offset through supporprojects around the world that help reduce carbon emissions.
We have also pledged to plant one hundred trees every year.
We are supporting a reforestation project in Kenya that not only benefits the environment, it also provides local employment and protects animal habitats.
Location
Common Clapham
17 The Pavement Clapham SW40HY
Monday - Thursday 8am - 7pm
Friday & Saturday 8am - 8pm
Sunday 9am - 8pm
Tube Station: Clapham Common 1 minute walk